Our Firm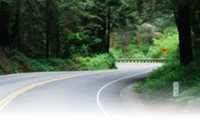 Reisbord and Associates is the Houston, Texas branch office of Centaurus Financial, Inc., a national independent broker/dealer consisting of 700 professionals licensed to offer securities and insurance products in all fifty states. Centaurus is registered with the Securities & Exchange Commission and is a member of both the Financial Industry Regulatory Authority (FINRA) http://www.finra.org and the Securities Investor Protection Corporation (SIPC). Our goal is to assist our clients in every aspect of their financial lives. We provide the most personal service available, thus earning a reputation for excellence in our industry. For our clients, we strive to help create financial stability and security to provide financial independence.


Our Commitment

Our staff consists of experienced professionals with a "hands on" approach to financial guidance. Our relationships include CPA's and attorney's geared towards a top to bottom approach to complete problem solving. Our commitment to knowledge and responsibility goes hand-in-hand with our commitment to our clients. We expect long-term relationships, and that only comes from our commitment to treat others as we would like to be treated?. As your Financial Professionals, we will do everything in our power to keep one focused on where one wants to go, advising on how to get there, and continually remind one of the importance of maintaining a disciplined approach to realizing ones dreams.

Our Principle

Our company is based on the principle that education and understanding of ones current financial situation is vital to successfully making prudent decisions concerning ones future financial condition. If one has any questions about ones financial situation or wishes to schedule an appointment, send us an email or give us a call at .